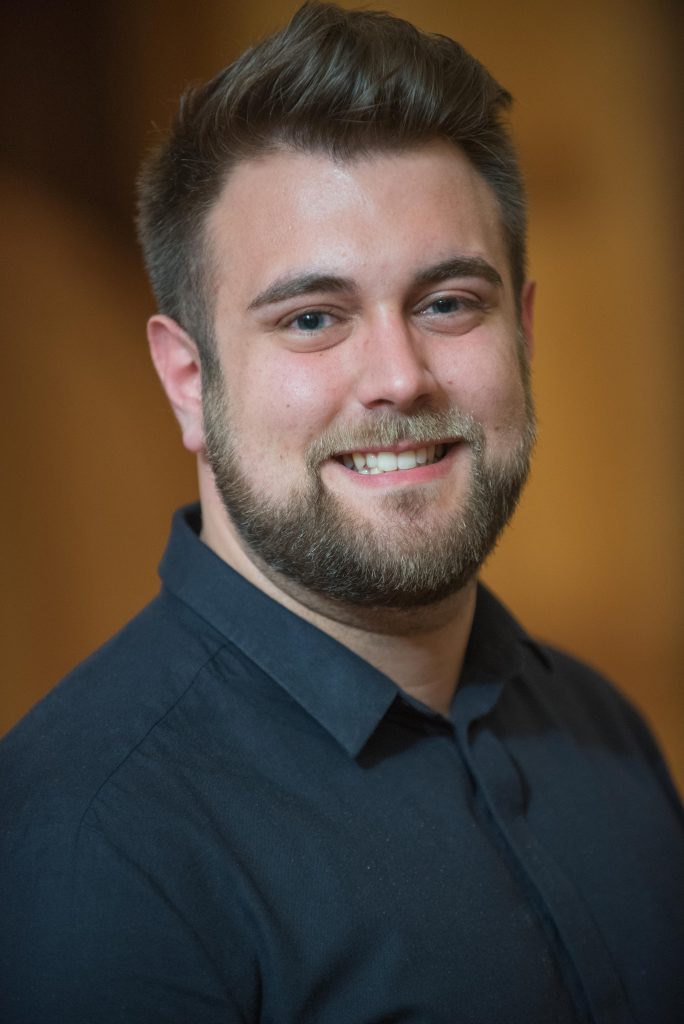 Jamie Dunlop, Deputy Chief Executive, Scottish Youth Parliament
Tell us about your organisation and who it supports:
 The Scottish Youth Parliament (SYP) is the national democratically elected voice of Scotland's young people. We support 160 Members of the Scottish Youth Parliament (MSYPs) to influence policy, effect change and have young people's voices heard across Scotland by decision makers. Our vision for Scotland is of a nation that actively listens to and values the meaningful participation of its young people. Our goal is to make this vision a reality, in order to ensure young people in Scotland grow up loved, safe and respected, and able to realise their full potential.
Tell us about your role and what you like best about it:
 I lead on the organisation's participation and youth work, oversee all of SYPs external projects and lead on operations (Finance, HR, the office). I have a great team that I work with to deliver on our objectives for MSYPs and Scotland's young people. SYP is entirely youth led, which means that each member of the staff team link in with the board of trustees (who are all young people) and our wider membership to maintain our youth led ethos. MSYPs make all the decisions in our policy making, Co design SYPs projects and have a say on everything SYP does.
What has changed for your organisation during lockdown?
 We have reacted and changed our plans on a range of activity and events as a result of the lockdown. Most notably we have cancelled two of our National Sittings, where the whole membership of SYP comes together to vote on policy and where MSYPs represent their constituents' views. Our event in March was due to be held in the Scottish Parliament and our event in June was due to be held on Orkney. We have, however launched a range of activities and projects designed to take place in lockdown for MSYPs and held our first ever virtual SYP awards on social media #SYPAwards20 to celebrate the achievements of MSYPs and their support workers over the last year. We are all working hard and have more planned for the next few months to engage the SYP membership virtually.
Is there anything else you would like to tell SCVO staff about your organisation?
Every five years, SYP produces a manifesto of policy statements which sets our direction over the next parliamentary term. We are currently consulting with young people on what they think the biggest issues are for Scotland's young people in our manifesto consultation called "From Scotland's Young People". SYP, in partnership with the Children's Parliament recently launched a new world leading mental health resource for children and young people called "Mind Yer Time" which looks at the healthy use of social media and screen time.  Check out www.mindyertime.scot for more about this new resource. 
Page last modified on 30th June 2020