What's new for 2019
We love hearing what you think of The Gathering and we've listened to your feedback and ideas to give the event a new look for 2019. Some of the changes include:
New opening and closing times
A streamlined and themed programme of events including a leadership programme
Changes to the layout of exhibition and marketplace with more opportunities to exhibit and more time to engage with exhibitors
---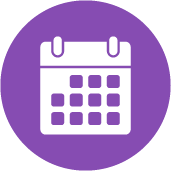 Gathering programme of events
We have streamlined and themed our programme of events so that visitors can easily identify areas of interest, so they can plan their visit and engage with key partners and event hosts. We have introduced a new leadership strand of events over the two days for senior members of staff and trustees of organisations. Our popular themes will still run over the two days covering a huge range of topics for our visitors, and we're also looking for you to tell us who your event is aimed at, so we can better target your audience.
---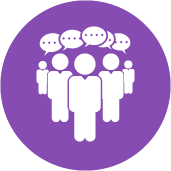 Exhibition and Marketplace
We are increasing time between events so visitors can spend more time browsing around the marketplace and engaging with our exhibitors. We have made some changes to the layout of the hall and created more space than ever before for exhibitors to showcase their products and services. Due to the success of last year we have increased the space available in our Social Enterprise Street, there's a range of smaller stands available for grassroots organisations and there will be even more interactive opportunities for visitors to engage with.
The hall will feature networking areas and a range of catering options as always, and we'll be welcoming back 'Beat the Goalie' from Street Soccer Scotland, pampering sessions from West Lothian College hair and beauty salon and Glasgow Association for Mental Health will be providing stress busting, massages and energising sessions all free of charge for our visitors.
---
Social Enterprise Exchange Marketplace
We are pleased to announce that Social Enterprise Scotland is now an official partner of The Gathering and will be hosting their Social Enterprise Exchange Marketplace over the two days. Social Enterprise Scotland members can even get £50 off an exhibition stand in the zone using the bookingcode 'SES Member.' To book a stand or for more details please get in touch.

---
Appointments with delegates
We can help exhibitors connect with the right people. With our exhibitor appointment booking system, delegates can set up in advance one-to-one appointments directly with you.
---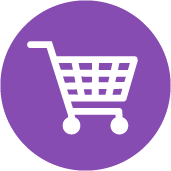 Discounted exhibition stands
We're offering third sector organisations the opportunity to hire stands at a discounted rate, which can save you £100! There's also a range of smaller stands available for Social Enterprises and grassroots organisations.
---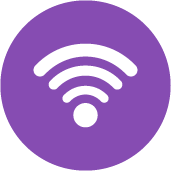 Free Wi-Fi
There will be free internet access for all!
So make sure to tweet pictures and comments of your day using #scvogathering.
---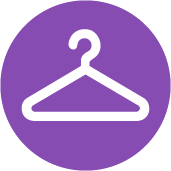 Free cloakroom for all visitors
All visitors to The Gathering will have free access to the SEC cloakroom so you don't need to worry about the cost of storing your belongings.
Page last modified on 31st January 2019