COVID-19. Pandemic. Furlough. Lockdown. Zoom. FM briefing. Social Distancing. Clap for carers. We've heard these phrases a lot over the past three months but my favourite so far has been 'unmute' in online webinars and calls – so I thought I'd do just that to blog about employability following this year's Employability Day!
Though it's a surreal time, Community Jobs Scotland (CJS) – SCVO's employability programme – hasn't gone away, and we're still working as hard as ever with voluntary sector employers to create jobs for young people across Scotland.
The CJS programme helps young people most disadvantaged in the labour market – those who are care experienced or are carers themselves, early Armed Forces service leavers, those with criminal convictions and those who have disabilities or other health issues – and has created jobs for 10,000 young people across the country – from Shetland to Stranraer – over the last nine phases.
Here's some examples of how some of our CJS employers and employees have been adapting to the change in working environment recently:
Achieve More Scotland (Glasgow)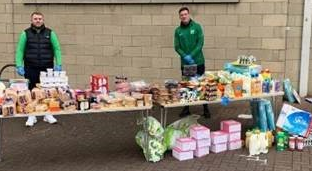 Achieve More Scotland is an award-winning charity specialising in the delivery of diversionary group work and physical activities for young people aged 5-25.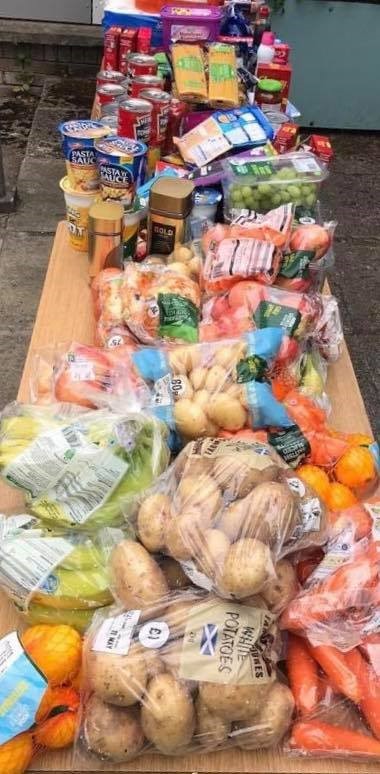 Since lockdown began the team at Achieve More Scotland have been unable to provide their current services, however this has not stopped then from still being involved in the community – in fact they have adapted their services  and CJS job roles to provide food packs & essentials to families and vulnerable people within the local community.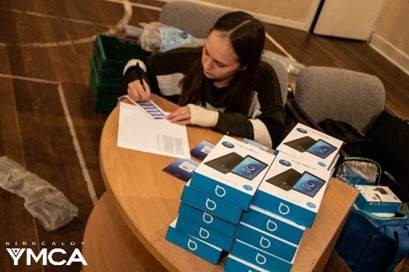 Kirkcaldy YMCA is a vibrant local community hub for children, young people and families providing a wide range of programmes all year round and involving large numbers of volunteers.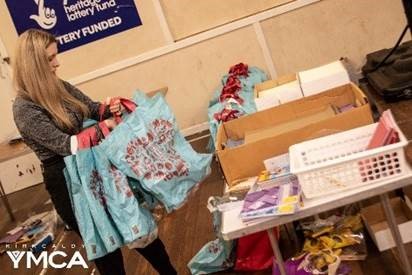 Throughout April and May the organisation has been busier than ever, and – along with CJS employees – has provided 1,603 meals, 85 hygiene packs, 7 phone top-ups and 20 tablets, as well as repairing 99 bikes, providing 537 support calls, delivering 6 prescriptions and issuing 99 gift cards to those in need (and that's the short list!).
We're proud to work with such brilliant voluntary organisations and it's been really interesting experience for our CJS employees too.
Economy Secretary Fiona Hyslop said only last week: "Our response to COVID-19 is saving countless lives but I am deeply aware that this is having an economic effect that is already being felt. We want Scotland to recover as quickly as possible from this outbreak. Rapidly rebuilding a resilient economy in a way that supports Scotland's wellbeing and transition toward a greener, net zero country will be vital."
Who better to do this than our young people and our vibrant voluntary sector, which has shown over the past three months that it is #NeverMoreNeeded? We have a lot to offer and following the publication of the Advisory Group on Economic Recovery's latest report I believe the voluntary sector should be at the front of the queue in delivering their findings and recommendation on having a scheme that should offer secure employment, for a period of at least two years, to 16-25 year olds, paid at the Living Wage, with access to training, apprenticeships and the possibility of progression.  It should be delivered locally, with brokerage of opportunities between employers and jobseekers: but it should be set within a coherent national framework.
SCVO and CJS have a proven track record here with the voluntary sector in delivering this and getting successful outcomes and in my opinion it would be a real pity for the young people in our communities if we lost this…anyway, back on MUTE!