SCVO's Credit Union is Scotland's leading voluntary sector Credit Union, with over 1,500 members.
It offers low cost loans, savings facilities and quick bank transfers, providing an easy, ethical way to borrow money.
Staff and volunteers of SCVO member and SCVO supporter organisations can become members of our credit union.
Find out more in our FAQs or contact the team on 0131 474 8003 or credit.union@scvo.org.uk
Office opening hours
Monday to Thursday 9.30am to 4.00pm
Friday 9.30am to 12.00pm
Where possible saving withdrawals made before 11am should be available in members own bank accounts by 2pm on the same day.
Member Loan applications will be dealt with as quickly as possible and to speed up this process member should include all the relevant documents before applying. Please check loans policy before applying.
---
"The sharp rise in people joining credit unions is encouraging, as is the increasing number of private and public businesses. "We are also working hard to raise the profile of credit unions, which provide ethical and affordable financial services for those who need them." – Scotland's First Minister – Nicola Sturgeon, 21st December 2017
"The good thing about Payroll deduction is once the first payment comes off you tend to forget about it. Before you know it you've got savings you wouldn't normally have had. You can apply for a loan by filling out a form or withdraw your saving by phone. I have been with the Credit Union for 9 years and would not hesitate recommending it." – Stan Pearson – SCVO Credit Union Member (Crossreach Community Care)
---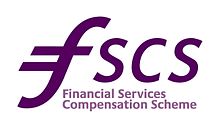 Page last modified on 1st April 2020