---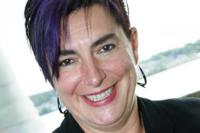 "In an ever-changing world, leaders have a unique role in driving change while also providing stability and assurance. Digital approaches open up great opportunities to do that. Our senior leaders' programme gives you the tools and confidence to be the catalyst in your own organisation as well as growing your network to support you on your digital journey."
Anna Fowlie, Chief Executive of SCVO
Applications for the programme have now closed for 2020, but you can read about the programme below.
Our Senior Leaders Programme 2020 brochure will tell you all you'll need to know.

---
Dates you need to know!
Closing date (midnight) – 31st October 2019
Confirmation of success – 8th November 2019
---
Got questions? We've got answers! Check our FAQs page or get in contact with the team.
Page last modified on 29th February 2020